Well cared for floors are essential for a comfortable home. What used to be a complicated procedure, involving many manual stages, has now been made very straightforward thanks to modern equipment. The high speed of the FP 303 vacuum polisher ensures impeccable polishing results on all hard floors, including parquet, laminate, stone, cork, linoleum and PVC. Once the device has been unlocked using the pedal button, it can be conveniently switched on and off by pivoting the handle. With the vacuum function, the polishing dust is simply vacuumed up. Thanks to the optimised triangular shape of the polishing head, corners can also be easily reached. The flat polishing head even enables polishing under furniture. The ergonomic handle ensures convenient, effortless cleaning. The cord can be stored simply and neatly on the cord storage directly on the handle. The high-quality textile bag, also attached to the handle, contains the paper filter bag. The detachable polishing pads can be stored in a separate compact accessory compartment. The smooth castors allow the FP 303 to be transported effortlessly.
Features
Flat triangular polishing head, for easy polishing in corners and under furniture.
Swivelling handle, device can be switched on and off without bending down.
Transport wheels, With the smooth-running castors, the vacuum polisher can be transported without any great effort.
Technical data
Rotational speed (rpm) 1000
Rated input power / Amps (W) 600
Working width (mm) 290
Filter bag capacity (l) 4
Current type (V/Hz) 220 – 240 / 50 – 60
Weight without accessories (kg) 6,6
Weight incl. packaging (kg) 8,4
Dimensions (L × W × H) (mm) 385 x 339 x 1162
Equipment
Polishing pads, 3 piece(s)
Filter bag, Paper
Cable storage
Textile bag incl. accessory compartment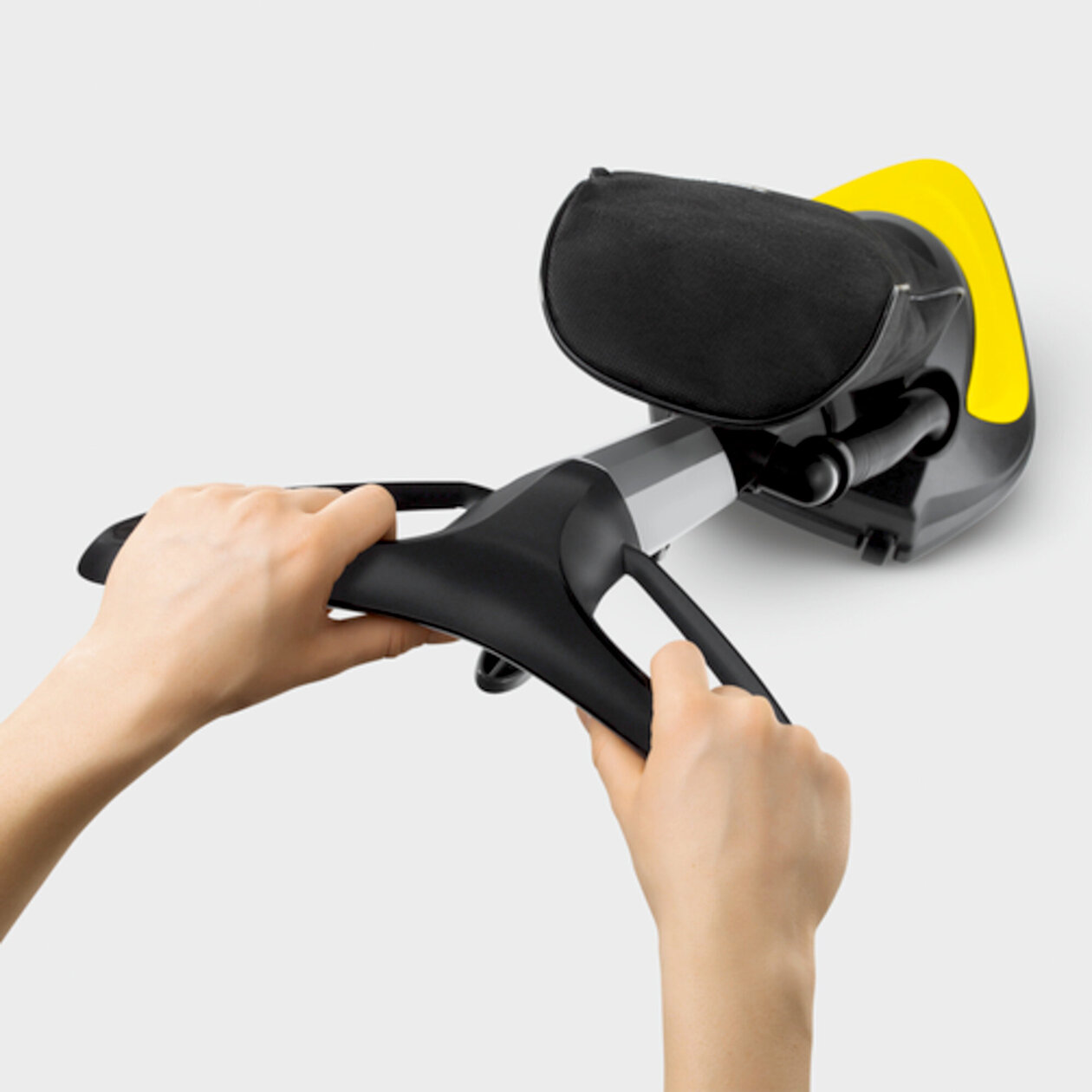 Ergonomic handle
For convenient and effortless cleaning.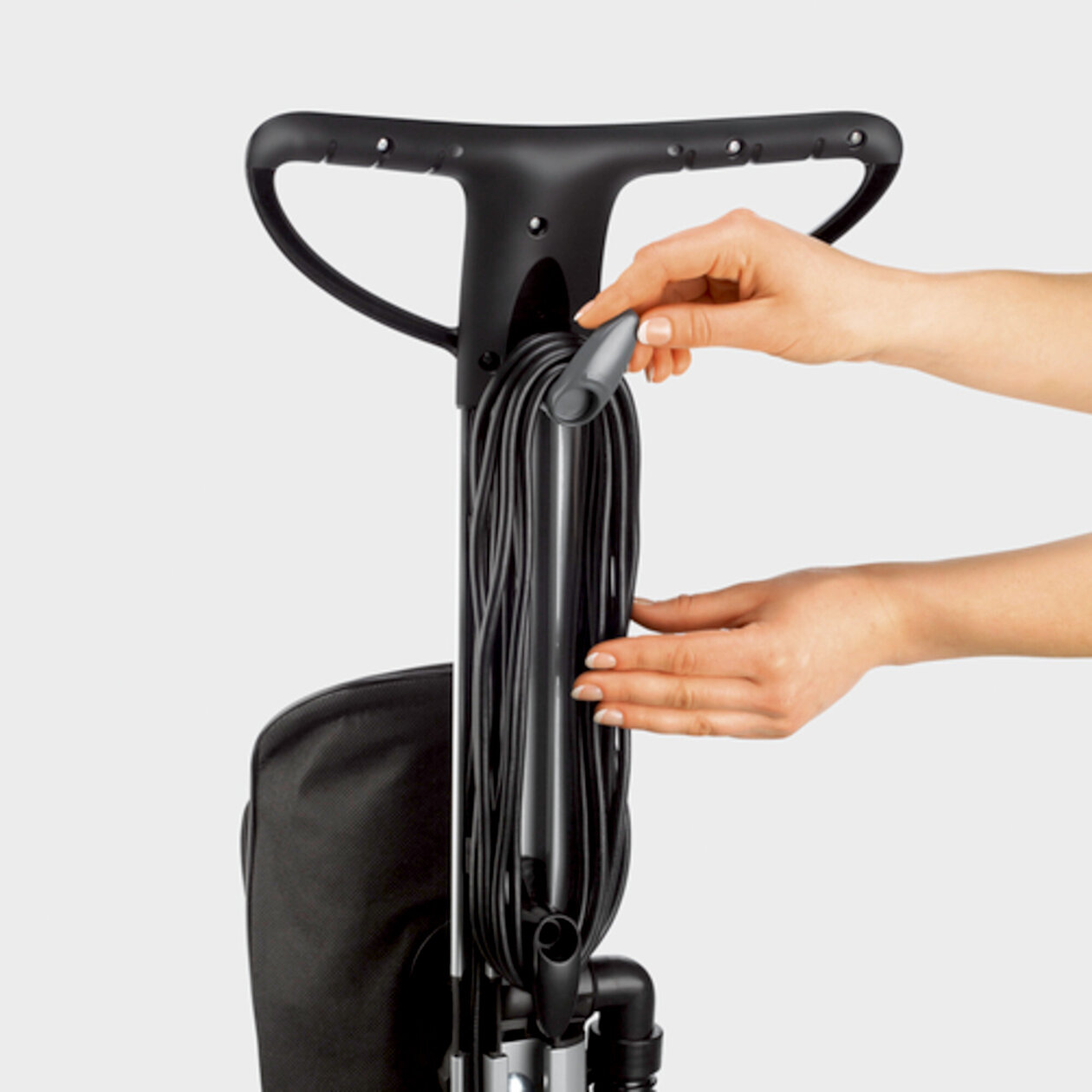 Cable storage directly on the handle
Easy and tidy storage of the cable using both cord hooks.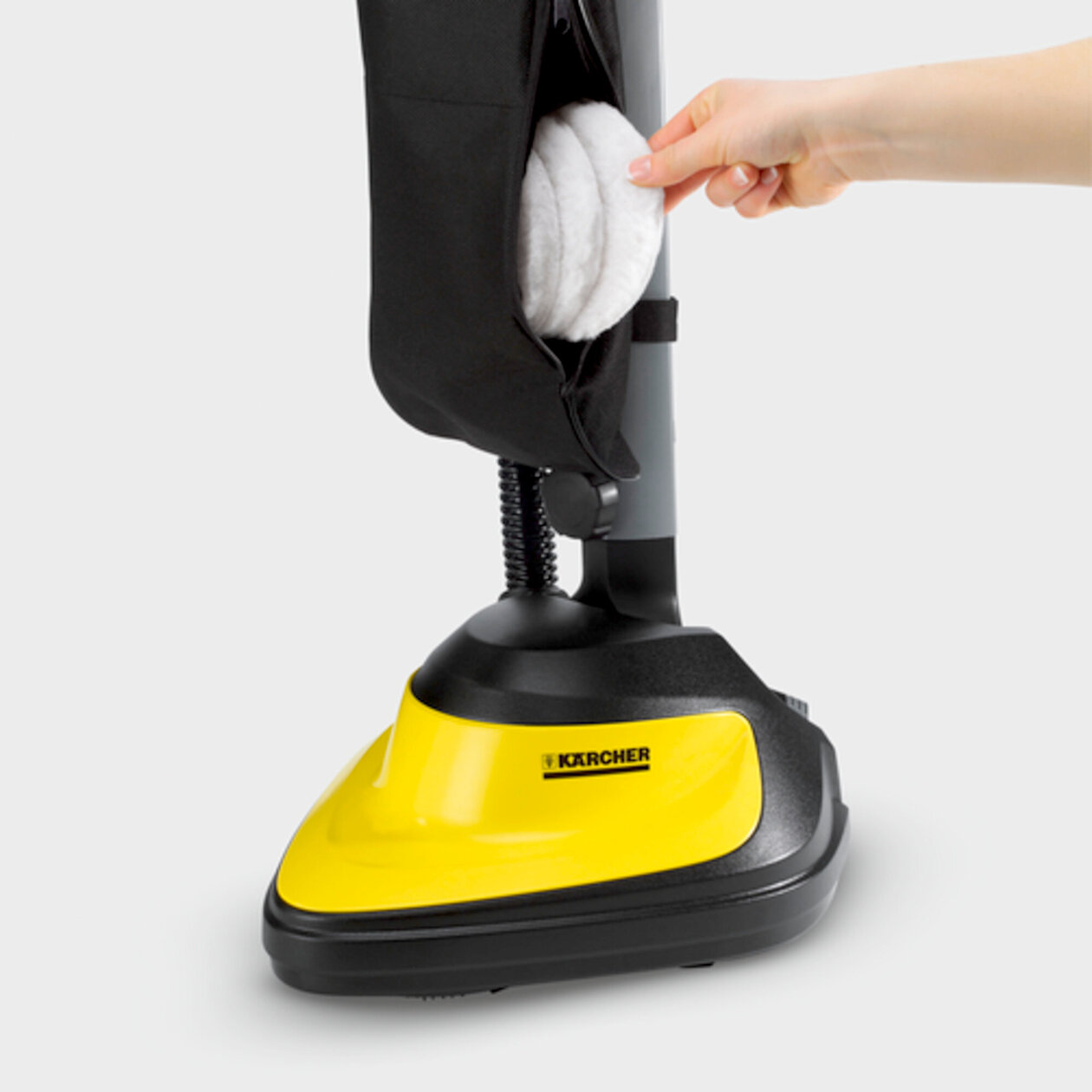 High-quality textile bag, includes separate accessory compartment
For space-saving storage of the polishing pads provided.