The practical freezer has a timeless white color that fits into any kitchen. The perfect location facilitates the possibility to change the door opening direction. The SuperFrost function will come in handy when adding new foods. This will take care of a sharp drop in temperature, due to which the crystallization effect of water is reduced. So that you don't spend a lot of time defrosting, the appliance is equipped with NoFrost technology. The shelves are easily removable, so you can store even bulky foods like a large cake or a whole turkey.
Variable use of space
Thanks to the VarioSpace spatial solution, it is possible to easily remove the storage drawers and thus store even quite bulky foods such as a large cake or a whole turkey.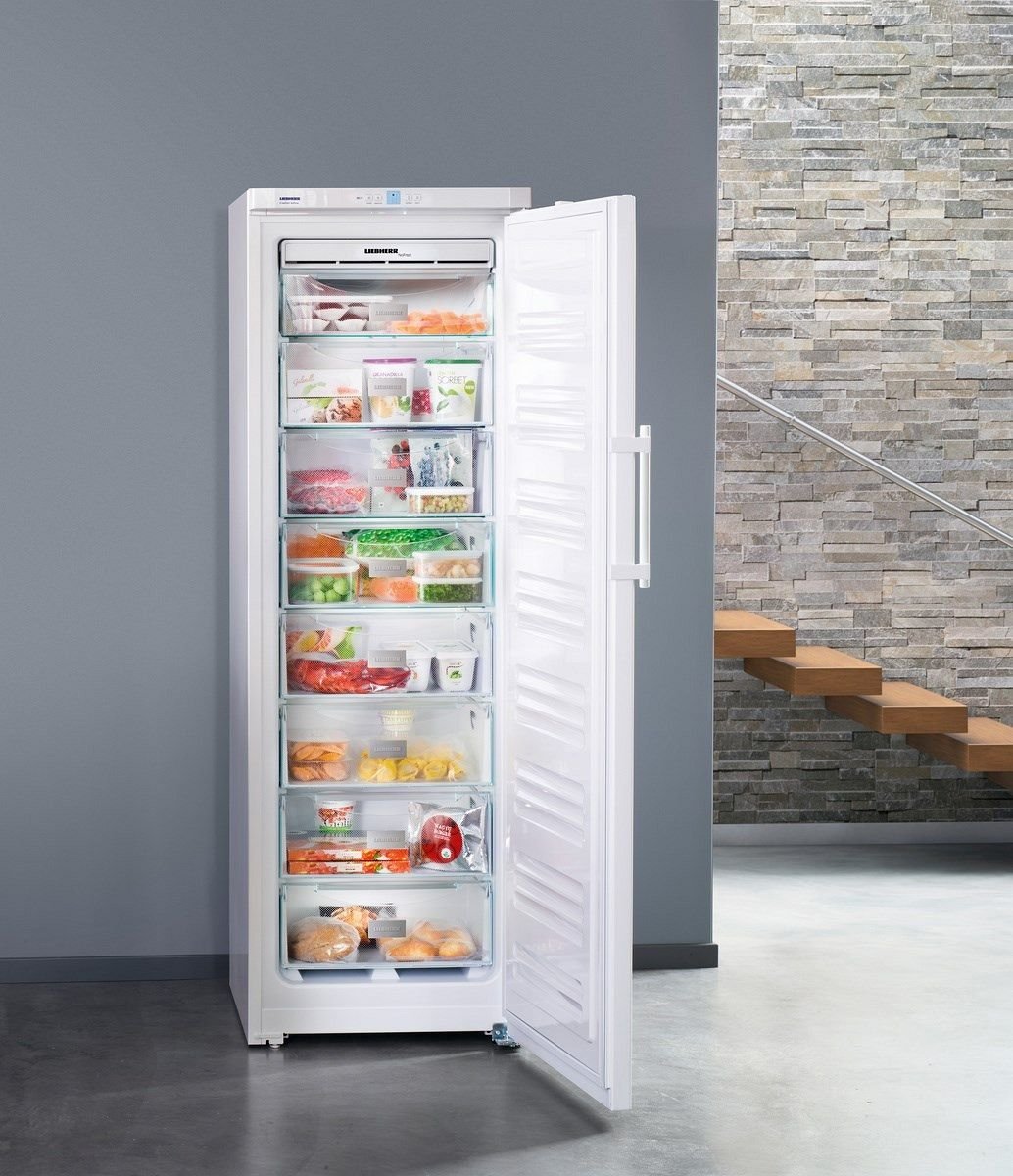 Extra tall drawers
The compact and perfectly closed storage boxes maintain a maximum constant temperature, because the frost does not escape so quickly when the device is opened. Thanks to the transparent front, you have a perfect overview of the stored food.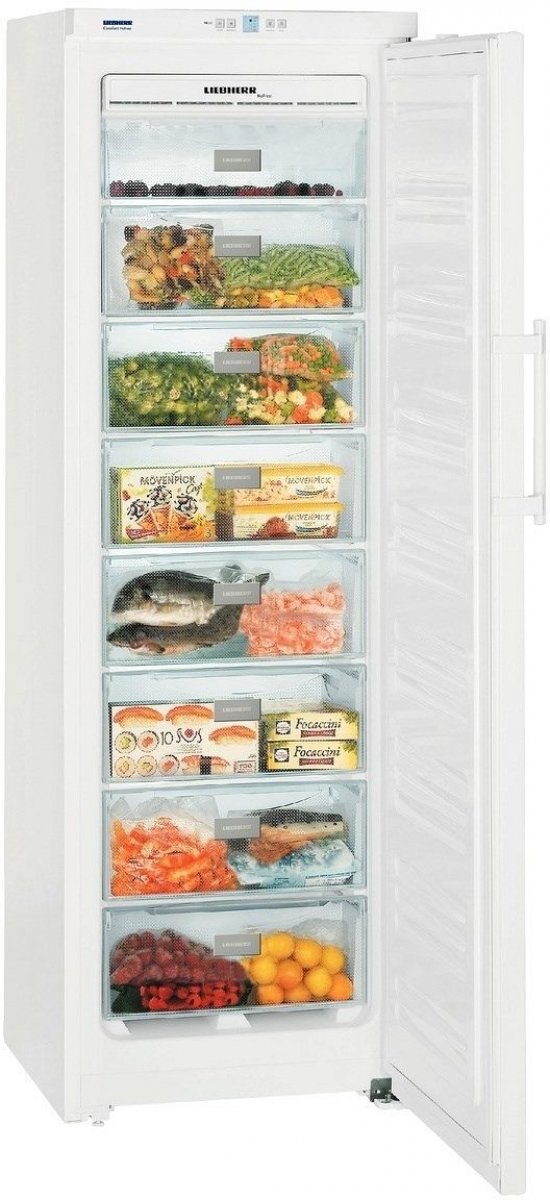 End of defrost
NoFrost technology ensures heat removal using ice air circulation. Atmospheric humidity is therefore removed outside the storage space and it, like the food, remains frost-free. So there is no need to waste time manually defrosting.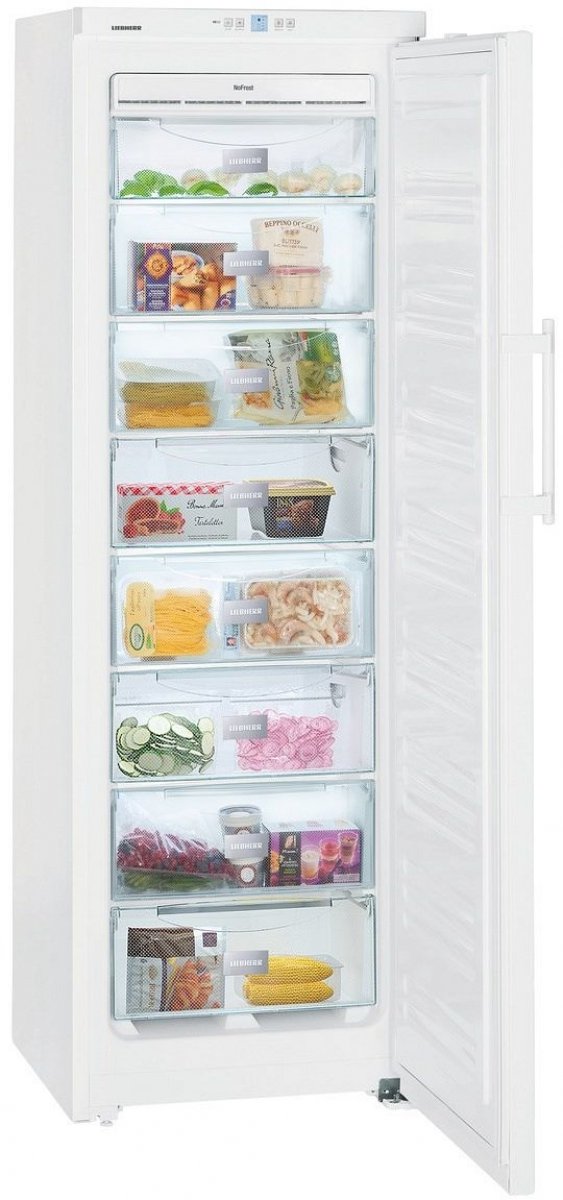 Quick freezing of new foods
Newly inserted food will be welcomed by the SuperFrost function . This will sharply reduce their temperature, so it will limit the effect of water crystallization as much as possible. Once freezing is complete, the function turns off automatically. In this way, maximum nutrients are preserved in the stored food, and freezing is very economical and efficient.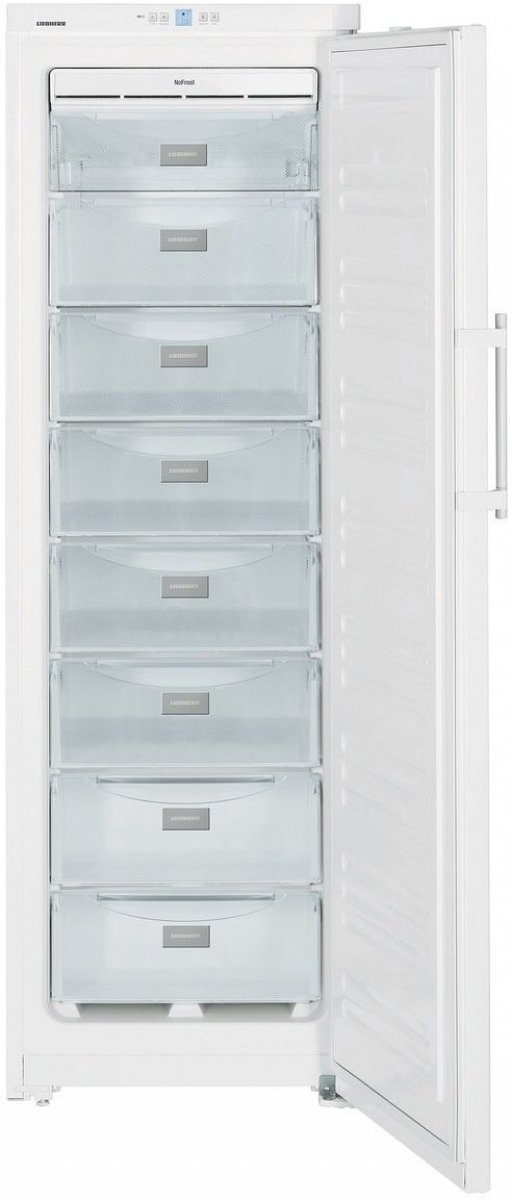 Practical gadgets
Unintentional switching off is prevented by the child lock , whose activation can be recognized by the MagicEye symbol . If the door is left open for more than 60 seconds, an acoustic alarm will sound to notify you. In addition, the classically white freezer has an interchangeable door opening direction, so it fits well into any kitchen.