Width of the product 730
Depth of the product 510
Height of the product 41
Net weight (kg) 10
Gross weight (kg) 11.3
Current (A) 0,2
Length of electrical supply cord (cm) 85
Gas connection rating (W) 13300
Energy input Gas
Niche depth 480
Minimum niche width 560
Maximum niche width 560
Construction Type Built-in
MAIN FEATURES
Location of control panel Front
Number of gas burners 5
Residual heat indicator Without
Type of control Mechanical
The pleasure of cooking with gas hob, without compromise on precision and aestetics
The more powerful burners heat quickly for faster boiling, while the less powerful burners are specially designed for slow cooking delicate ingredients and fine sauces. With precise temperature control and evenly distributed heat, your dishes will look and taste better than ever. This 77 cm five-burner iXelium steel hob includes a powerful professional 6 kW double crown burner and a wok adapter so you can serve up excellent results time after time.
iXelium finish
This hob is delivered with the iXelium finish, an innovative material that prevents food sticking to the surface while protecting it from stains, scratches and yellowing. Created for those who love design but dislike cleaning, a soft sponge and a gentle detergent is all that's needed to remove any dirt. The result is a cooking surface which will retain its beauty and shiny finish over time.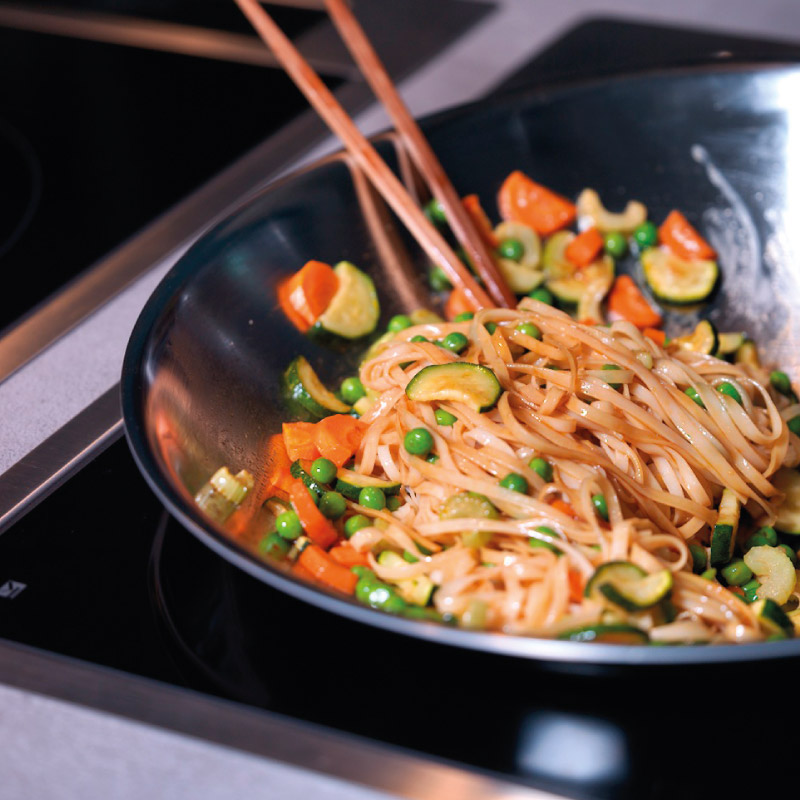 Wok Adapter
The adapter supports your wok pan over your hob and ensures that your stir-fry is cooked at the just right temperature and that the wok is evenly heated for perfect results.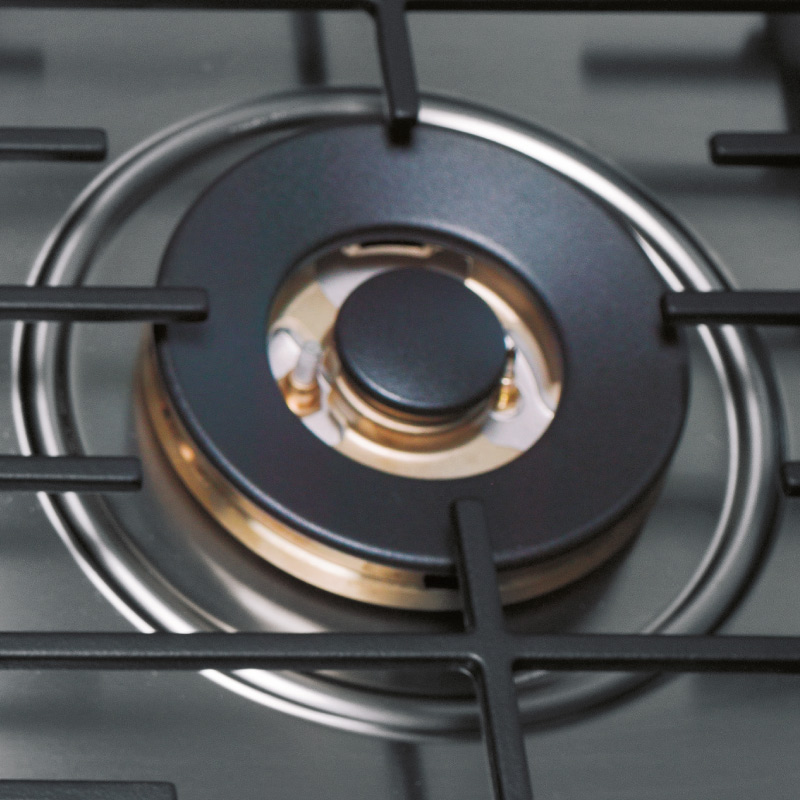 Dual Valve Double Crown
With concentric flame rings, our special burners give you powerful, even and controllable heat over a wide area. The dual-valve control offers ultimate flexibility, allowing you to adjust it to a wide pot dimension as needed.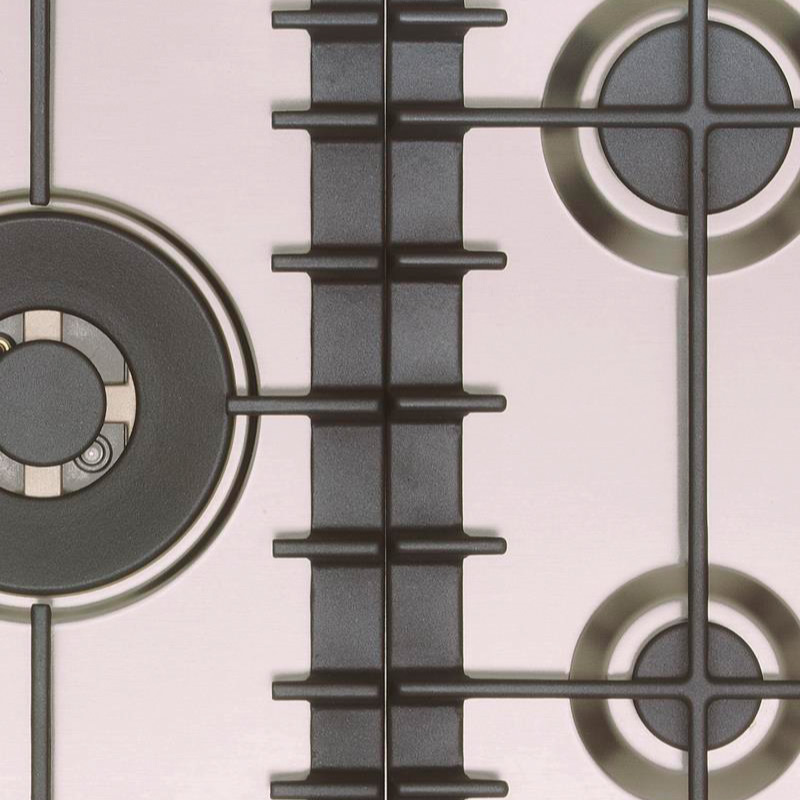 Dishwashable Grids
KitchenAid hob grids can be conveniently washed in the dishwasher, saving you time and effort