Functionality and Style
PLANETARY MOVEMENT
Optimum planetary rotation which guarantees the best homogeneous and perfectly amalgamated mixture.
VARIABLE SPEED BOWL
10 speed settings and the Smooth Start system offer the versatility you need for the different stages of your recipe.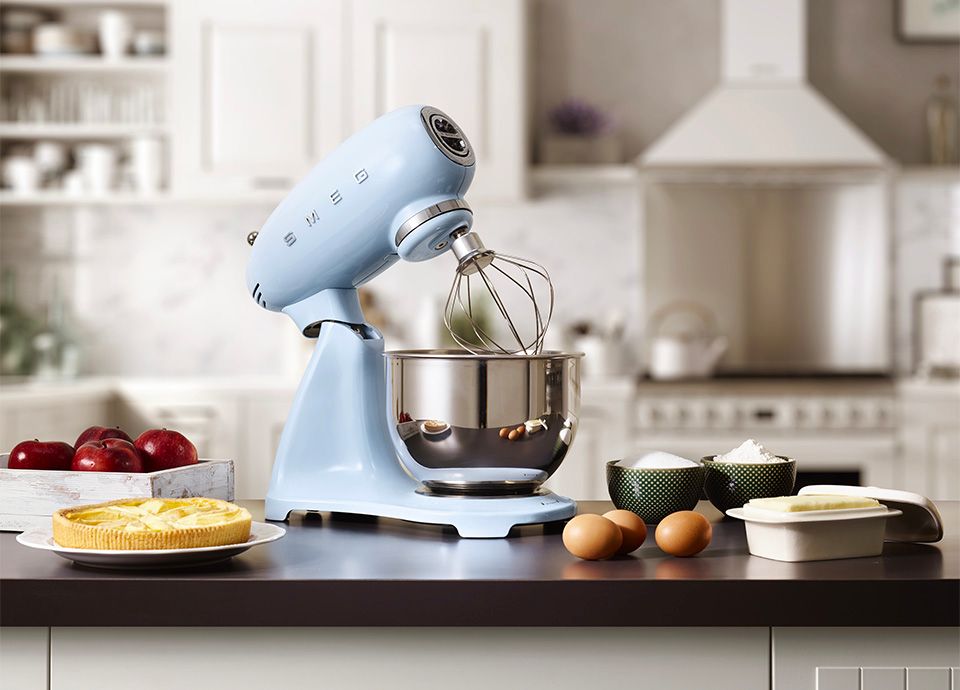 The ideal ally in the kitchen
Elegant, functional and eclectic: the Full Color stand mixers are with a brilliant glossy hues for a full colour effect, one of the key distinguishing features of the new product aesthetic. A true explosion of colour that offers a host of potential new style combinations for your kitchen.
ACCESSORIES
Smeg Stand Mixers can assist you in every culinary endeavour, adding geniality and versatility to your recipes. Thanks to its standard accessories and the ones purchasable separately, you will be able to really show off your culinary skills! Your creativity has finally found its perfect companion