Multi function control
REHEAT to heat toast or slices of bread, or to continue toasting if the result was not satisfactory, DEFROST to unfreeze frozen slices of bread, and BAGEL to brown just one side of the bread without toasting the other.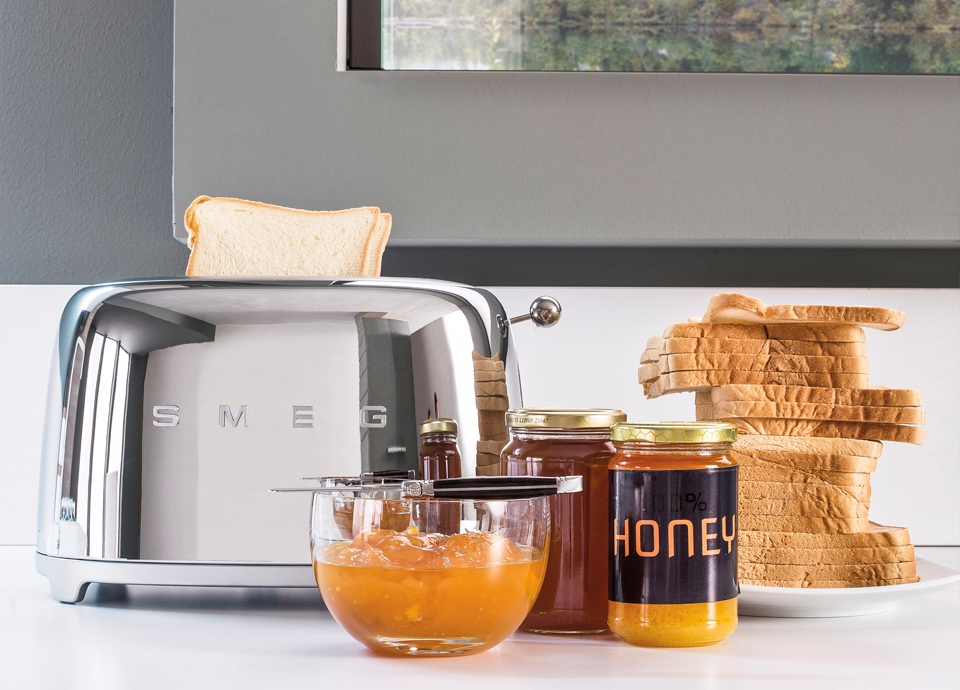 High performance
2 LARGE COMPARTMENTS
Self-centering racks in the compartments to ensure even toasting of slices of bread, whatever size they may be.
AUTOMATIC POP-UP
When the selected toasting time has finished, the slices pop up automatically.
PRACTICAL ACCESSORIES
Sandwich racks facilitate the heating of the bread with desired filling, and the bun warmer can be used to heat paninis, focaccia, or brioche, and serve them warm directly to the table.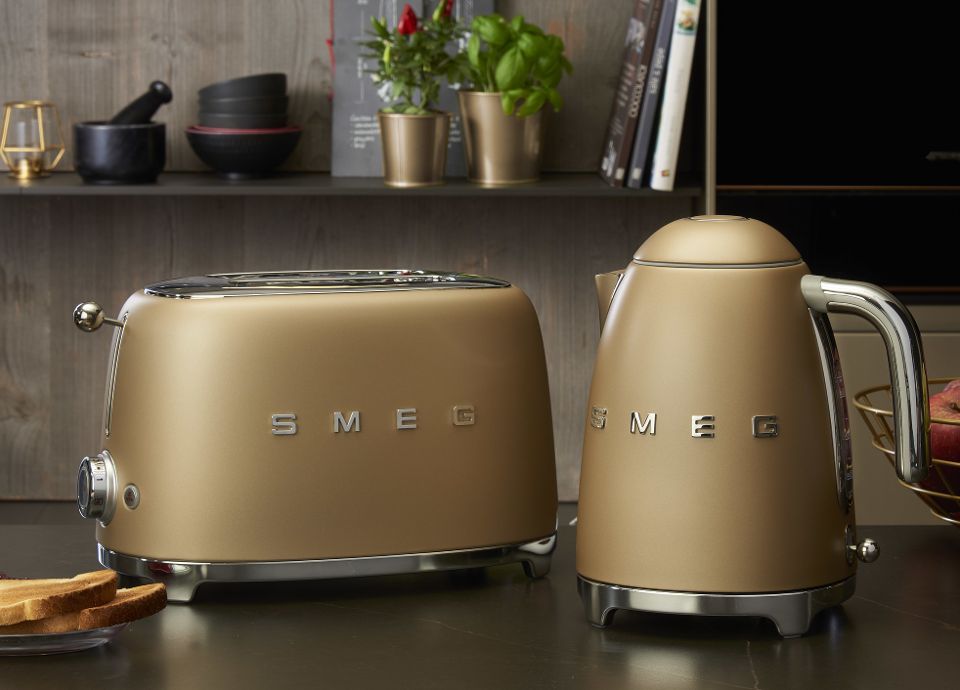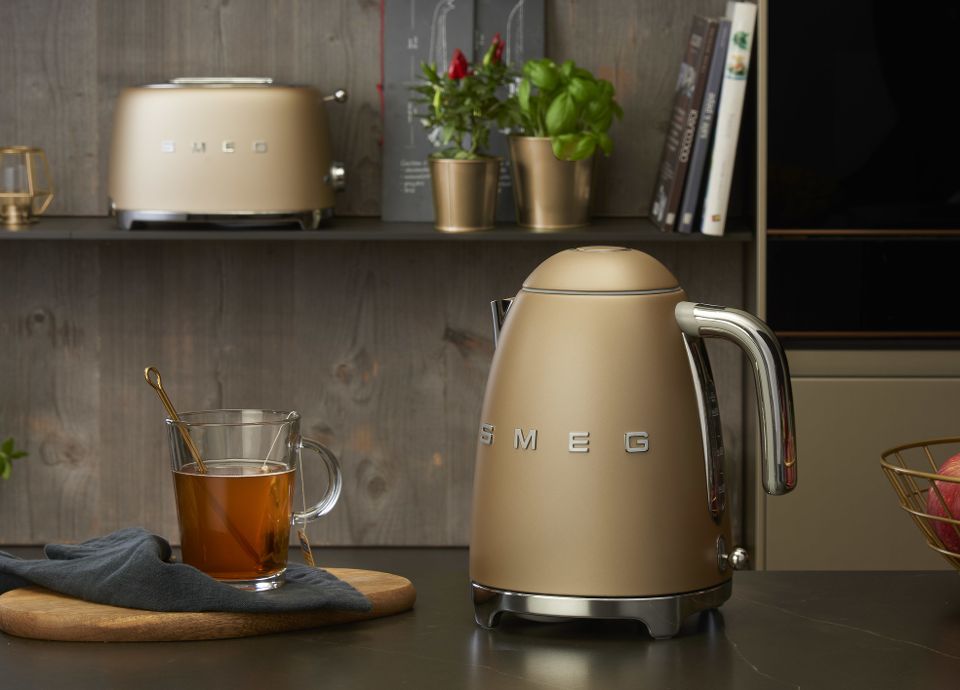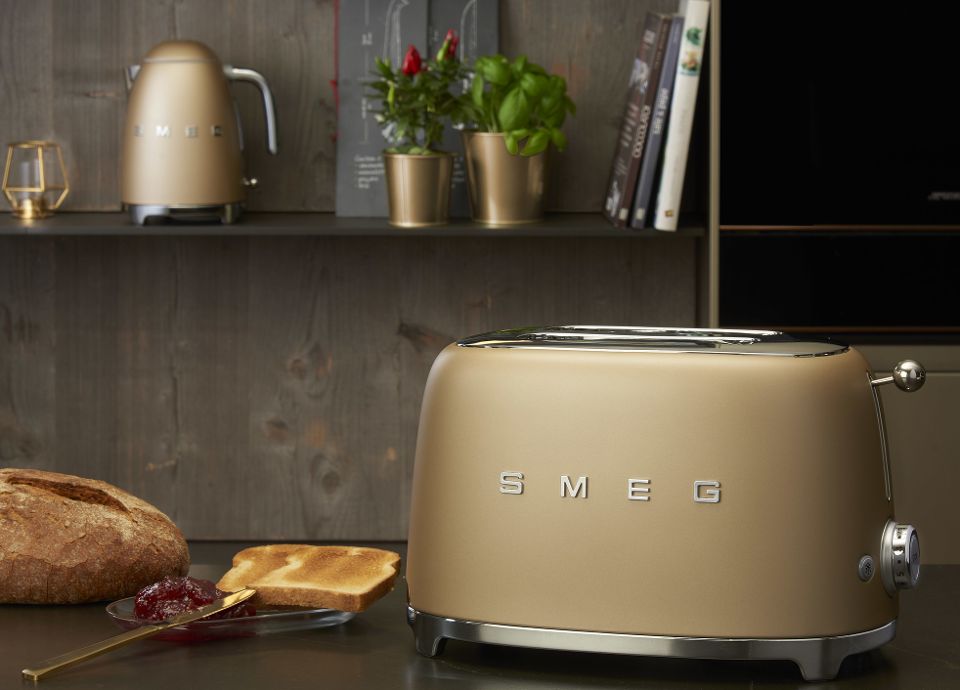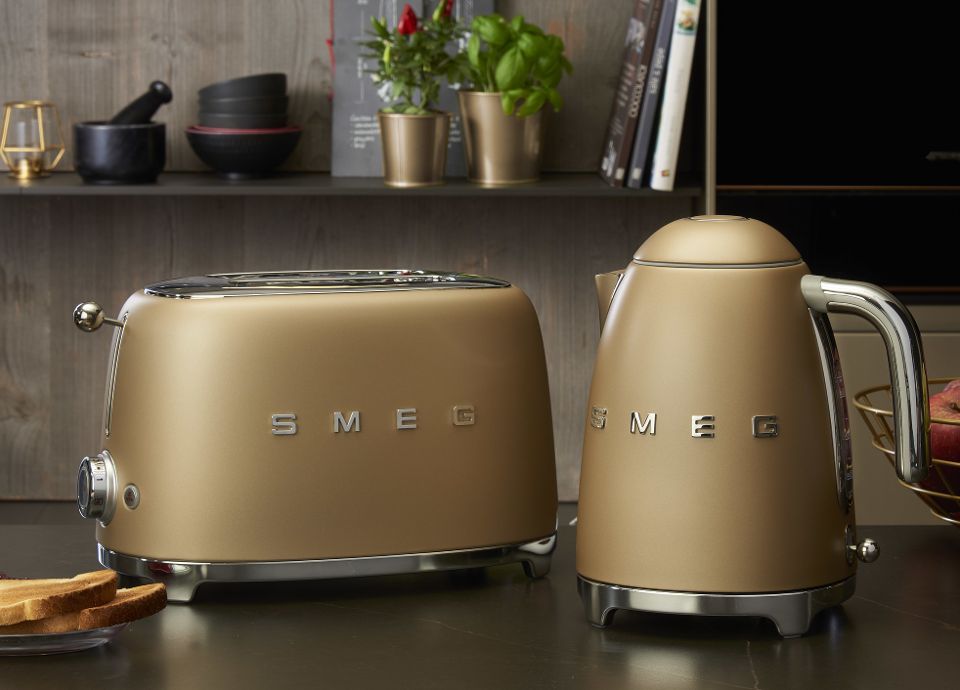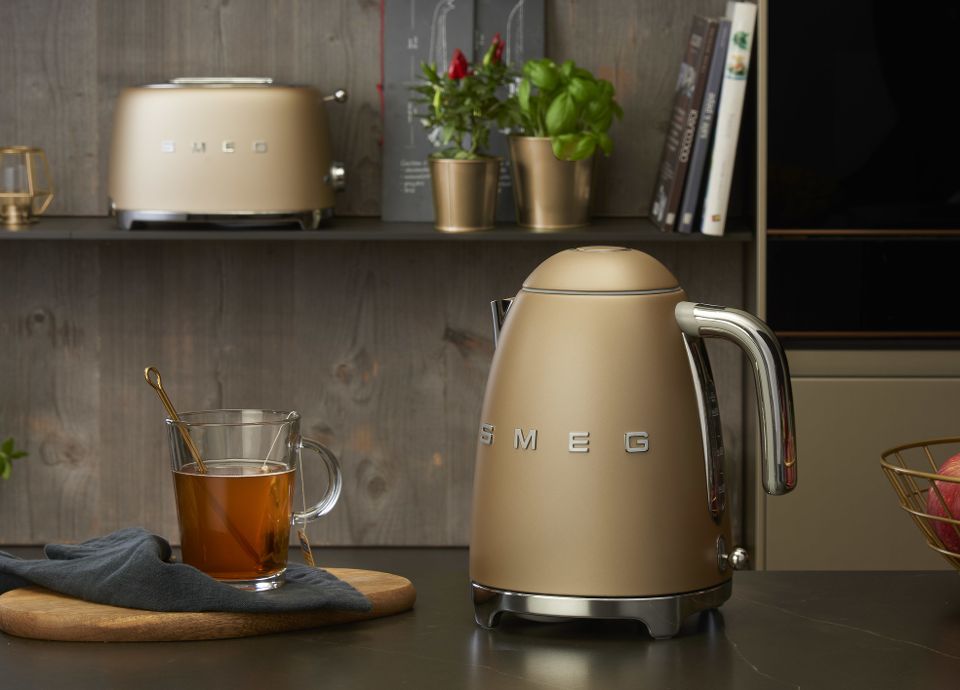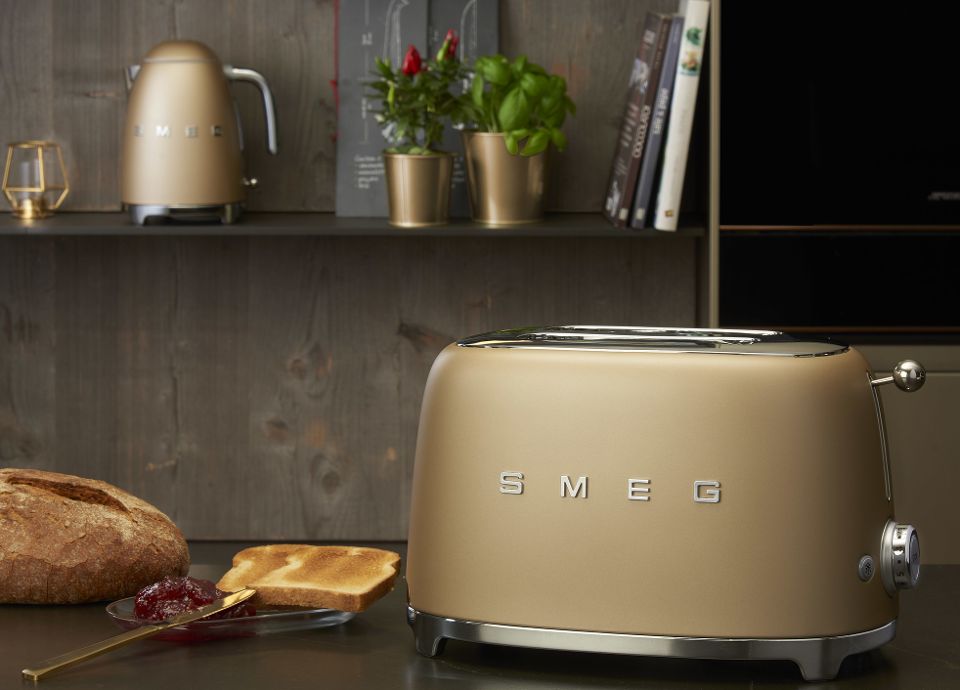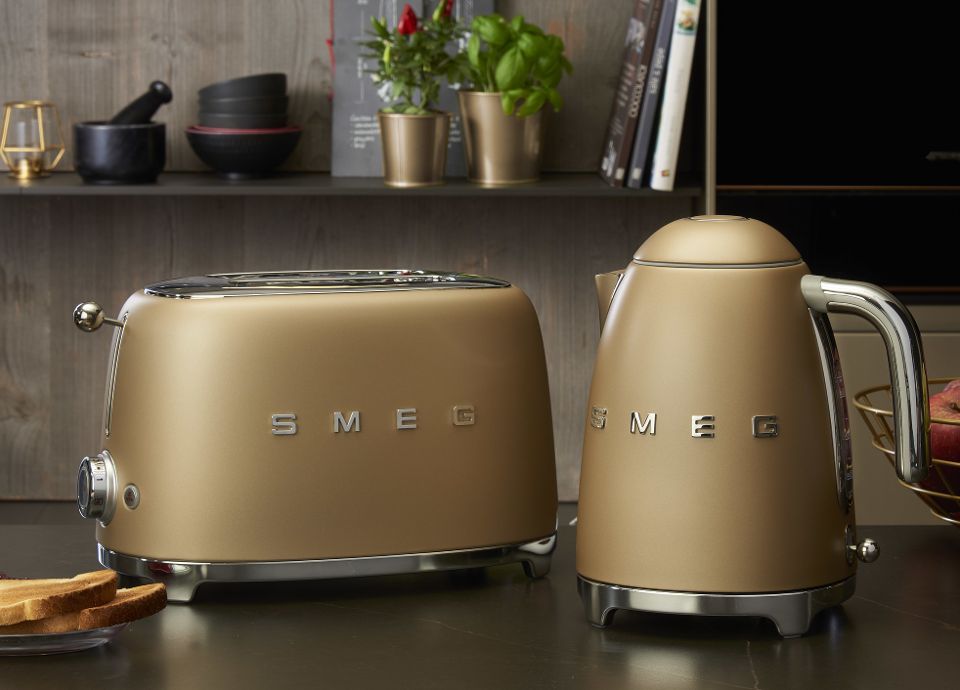 New matt champagne finish
Smeg expands its range of colors with a new and elegant champagne matt finish; a classic color in a modern soft touch texture,  with an opaque, scratch-resistant and anti-fingerprint effect for an always clean appearance. Kettle and toaster are the protagonists of the encounter between the style of the 50s and the new modern finishes. The new versions of the classic Smeg appliances become protagonists in any environment, giving them a refined, sophisticated and contemporary touch. You can transform your kitchen with a small Smeg appliance in the new color versions, a design object with a unique and timeless finish.