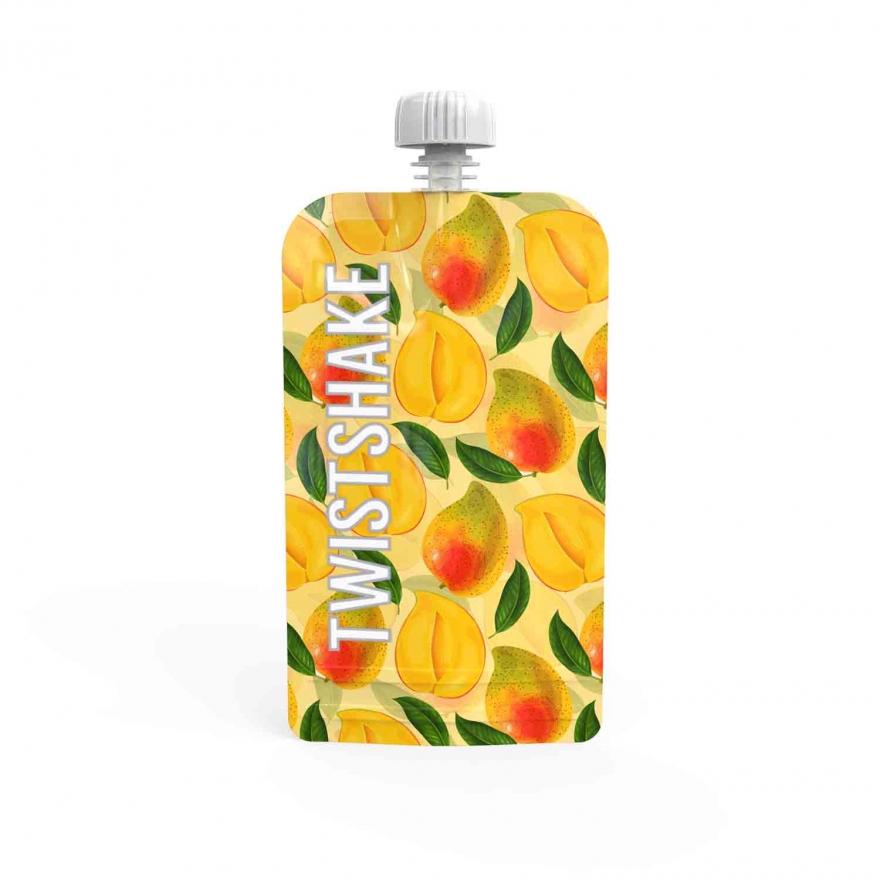 Fill your squeeze bag with homemade purees or smoothies.
Let your imagination run wild when you create delicious food for your baby.
Twistshake squeeze bag is perfect when you are on the move.
Why Choose Twistshake's Reusable Squeeze Bags?
BPA-free – safe for both your baby and yourself.
Environmentally friendly – the squeeze bags are reusable.
Dishwasher and freezer safe.
Modern design – choose between 24 cool designs.
Practical size – holds up to 200ml
3 Squeeze Bags Pack
Includes:
1x Pineapple Squeeze Bag
1x Banana Squeeze Bag
1x Watermelon Squeeze Bag
SQUEEZE BAGS 100ML vs 220ML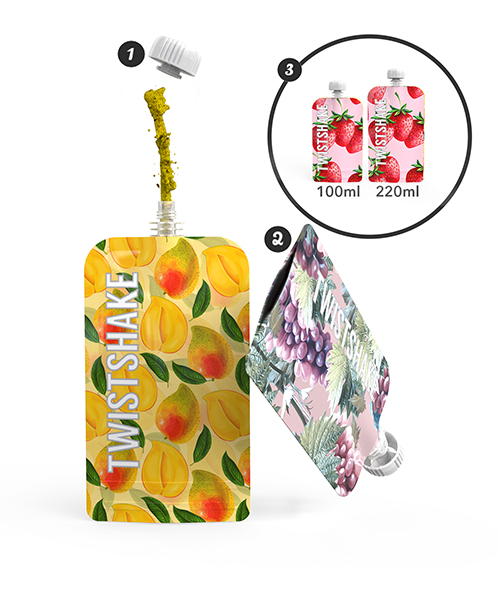 CAP
Twistshakes environment friendly and reusable squeeze bag with resealable cap
DOUBLE ZIP LOCK
Opening for refill, cleaning and re-closing.
SIZES
Two different sizes to choose from, 100ml & 220ml.