The product has a hygienic design with an airtight lid that opens easily with just a click.
Inside the box is an included scoop and a "smart edge" which makes it easy to get the right amount food for your baby.
It is very important that you follow the advised feeding instructions for each brand.
Using more or less powder than indicated will either lead to dehydration or deprive your baby of proper nutrition.
The included spoon holds 9,4 ml / 0,32 oz  (approx. 4,5 gram formula powder)
Why Choose Twistshake 1700ML Formula Container?
BPA-, BPS- och BPF-free – Safe for both your baby and yourself
Practical size – holds up to 1700ml/57oz
Easy to open with just a click.
Smart gripper – your scoop is always close at hand.
Manufactured from premium high-quality Food Grade AS plastic and ABS plastic.
Hygienic storage – perfect for formula or porridge powder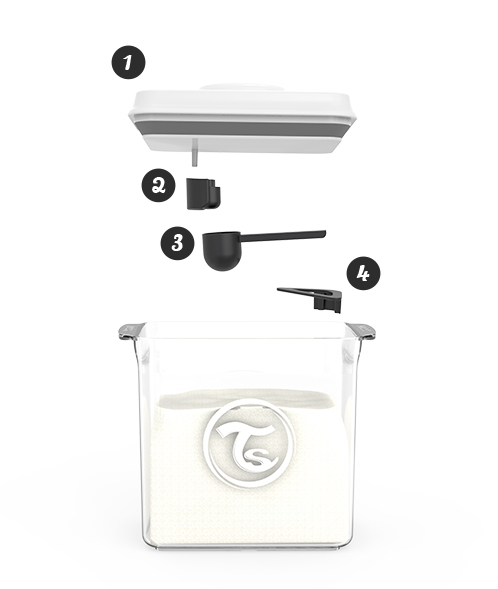 AIRTIGHT LID
Twistshakes airtight lid keeps your baby's formula away from bacteria and dirt. Easily open and close the lid with the button on top.
DETACHABLE GRIPPER
Easily attach your scoop and keep it away from your baby's formula when you don't use it. The gripper can also be used as a hanger, and enables you to hang up your lid on the side of the box.
SCOOP
Twistshakes BPA-free scoop that easily attaches to the gripper and keeps it from hiding down in the formula or getting lost entirely.
SMART-EDGE
Fill your scoop and scrape off the formula for a perfect flat measurement. The Smart Edge is detachable to make cleaning easy.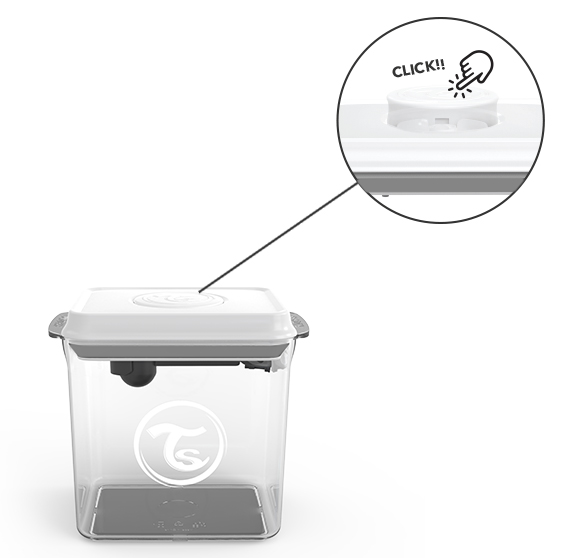 EASY TO OPEN
Open the lid easily with the push of a button.